Each year, thousands of Malaysian graduates duke it out to secure a place in one of the country's best Management Trainee Programs.
Why? Mainly because it looks great on any resumè (not to mention the huge ego boost), but also because it puts you on the management track much faster than other entry-level positions. Many big companies in Malaysia have management trainee (or management associate) programs, some better than others.
We've narrowed down the five that we think are, hands down, the best in Malaysia.
1. Global Maybank Apprentice Program
If you're an aspiring banker, the Global Maybank Apprentice Program is the shizz. Let's be real – any financial institution that requires a two-minute YouTube resumè in the application process is pretty cool, no?
The 2-year program gives young apprentices the opportunity to rotate through different streams including Community Financial Services, Global Wholesale Banking, Insurance and Takaful, Islamic Banking, Group Finance Office, Group Credit and Risk Office, Enterprise Transformation Services, Group Human Capital, and Group Strategy and Transformation. Once you're done with this program, you'll have this whole banking thing down.
Click here for more information.
2. CIMB The Complete Banker (TCB)
If making YouTube resumes isn't your thing, but you still want to be a banker, The Complete Banker (TCB) by CIMB is another great program (even the name's pretty bada$$!). Applicants can choose between three streams: Consumer Banking, Investment Banking and Asset Management. The year-long program includes a two-month foundation-building stage followed by a 10-month job rotation.
At the end of your first year, you'll be given an executive position in a business unit based on your strengths, interests and the needs of the business. If you've weaseled your way into your boss' good books and made a stellar impression, you could be seconded to a regional office. Who doesn't want an overseas assignment straight off the bat?
For more information, click here.
3. Nestlè Management Trainee Program
If your employer wish list includes the words global, fast-paced and exciting, the Nestlè Management Trainee Programme may be up your alley. Nestlè (which is Milo's parent company, yum!!), is also ranked as Malaysia's top FMCG employer by Universum.
Its 2-year management trainee programme welcomes graduates who'd like to explore positions in sales & marketing, finance & control, supply chain, human resources and technical & production – so there's something for everyone (unless your CGPA is under 3.5. Sorry!).
Click here for more info.
4. The Shell Graduate Program
If you've got a 5-year plan to become CEO after you graduate, you can skip over this section. The Shell Graduate Programme is not for the faint-hearted, but it is for those who want to be in the Oil & Gas industry for the long haul. And let's face it, with the kind of money they make, you'd be silly to not want a long, fruitful career with a big oil giant.
Shell's Graduate Programme takes 3-5 years to complete, depending on which career path you take: technical, commercial or corporate.  You'll experience continuous development, not just through hands-on learning, but with company-sponsored training courses, e-learning modules and workshops.  If you've got the patience and determination to take the slower, but steadier path to a cushy management position in one of the world's biggest oil & gas companies, this gig's for you.
Find out more here.
5. British American Tobacco Global Management Trainee Program
You may be morally opposed to working for a tobacco company – smoking kills right? But if you've got an open mind, British American Tobacco's Global Management Trainee Programme offers a 2-year programme that will give you the opportunity to really understand the company's business and give you an in-depth view of the career path of your choice.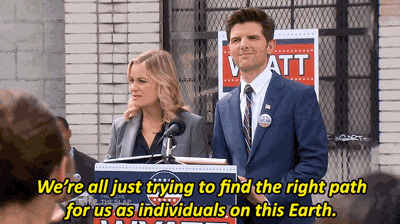 Working at BAT is no walk in the park. Management trainees are not only expected to take leading roles in projects, but you may also be given the opportunity to spend part of the programme outside the country in order to test your ability to adapt to different cultures and work environments.
Click here for more information.